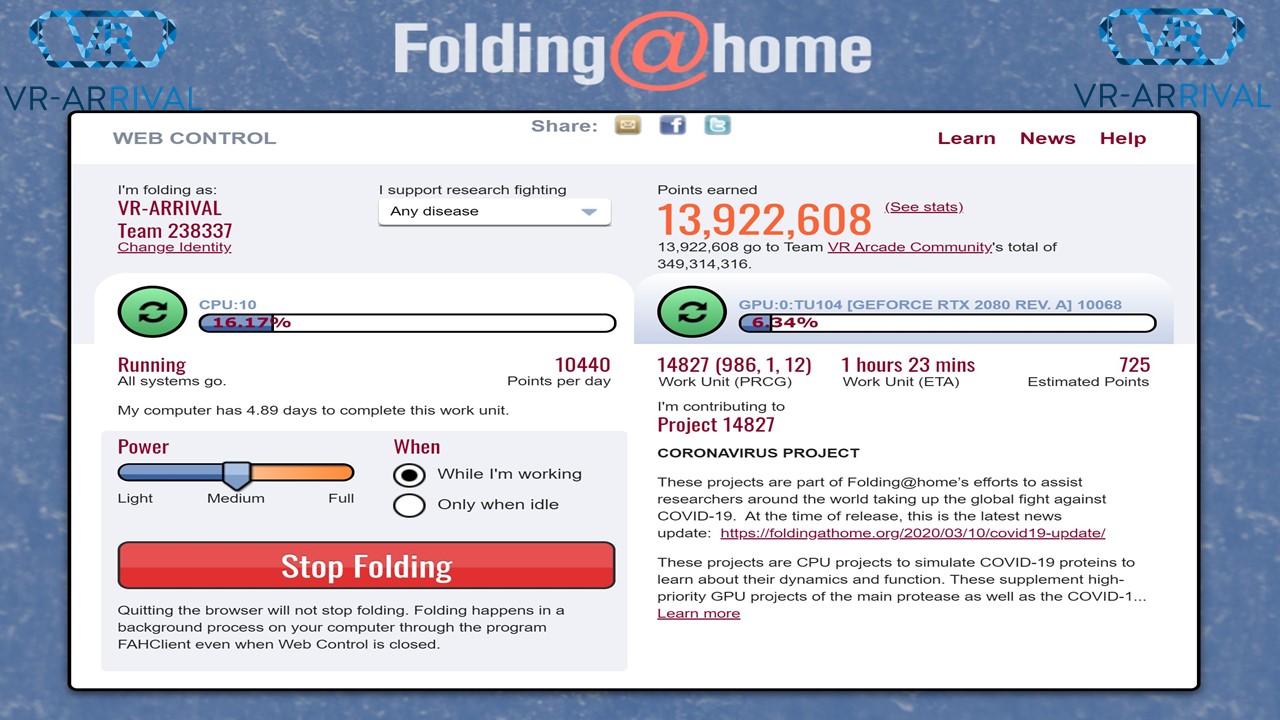 With development of treatments for the Coronavirus Pandemic, front and centre of many peoples' attention, the link between this research and a virtual reality centre in Perth may not seem readily apparent. Vic Park based, VR-ARRIVAL has been lending its high-end computing systems to assist in running simulations on protein dynamics through medical research organisation Folding@home, in a bid to join the fight to fast-track a vaccine for COVID-19.
Amongst the many businesses were forced to close their doors at the end of March due to Australian government social distancing restrictions, VR-ARRIVAL joined many VR centres around the world in lending their significant computer processing power to aid the medical research needed for the development of Coronavirus treatments.
VR-ARRIVAL Founder, Andrew Lyttle said this was a challenging time for many Perth businesses but with his businesses computer system sitting idle, it was a perfect opportunity to join the race to find a vaccine for COVID-19.
"It's not business as usual so while there are not the usual groups of people in the centre immersed in a VR experience currently, VR-ARRIVAL is doing its part to allow a return to a relative normality as fast as we can," Mr Lyttle said.
"We've joined forces with many other VR centres around the world and created the VR-Arcade team, with our focus as all using our computing systems to be a part of the Folding@home system. VR-ARRIVAL is ranked 6th in calculation output in the group."
A key step in developing therapies for the Coronavirus is understanding the surrounding protein structures in the Covid-19 virus to allow drugs and vaccines to effectively target the most effective locations. The protein folding calculations are incredibly complex, requiring the equivalent of cost-prohibitive supercomputers to run the analyses.
An international group of medical research organisations created Folding@Home, which allows businesses and home users worldwide to volunteer the computing resources to assist running simulations on protein dynamics through a process called distributed computing.
In light of the Coronavirus Pandemic, the Folding@Home group have prioritised research associated with providing information to medical researchers on the Covid-19 virus, to allow vaccines and treatments to be fast-tracked.