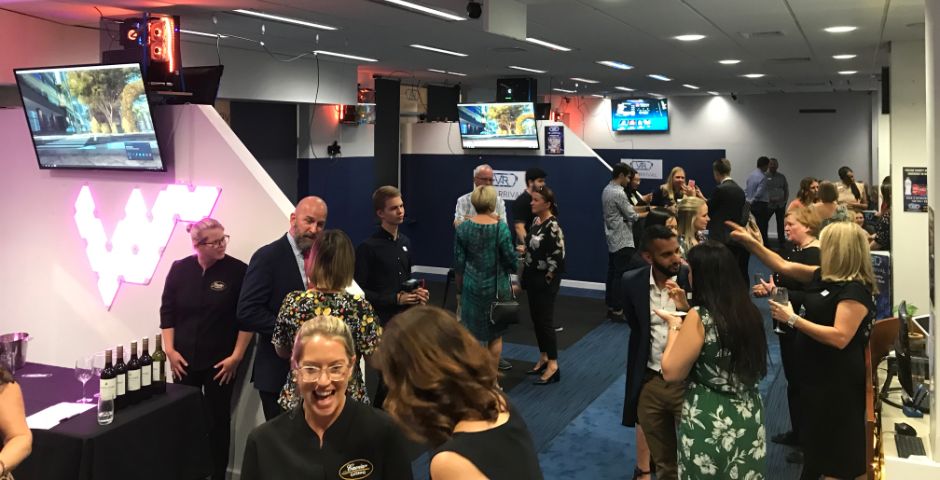 Have VR as a perfect side attraction at your next mingle at our modern and centrally located Victoria Park premises. Embark on an immersive experience with our top curated selections on our eight VR stations, tailored to fit your group! These could include:
wandering wide worlds from the scenic sea to the majestic metropolis and through to outer space, in theBlu, Google Earth VR and Zero Gravity
Get into the rhythm with Rhythmatic's lightsaber-based swordplay or Pistol Whip's akimbo action
beating the bell in Creed Boxing
fight the hordes in Elven Assassin or the Walking Dead
tread lightly investigating a haunted house in Affected the Manor
For large groups (more than 25 people), we recommend having set stations with each running a separate and easy to get into experience or game from our curated list. This allows participants to get straight into the immersive world without associated learning phase. With extra staff involved in each of the stations, this is ideal for providing a short taster of each genre. We can tailor this to the groups needs and have extensive experience knowing what will work well with a diverse group. 
This package is ideal for up to 75 people where the VR experiences complements the corporate function. Full catering can be organised and our event staff and happy to help make your large function hire one to remember for all of the right reasons!
Looking to have us set up at your next function at another venue? Email us to find out how we can bring the fun to your event! 
Pricing:
Large group booking (2 hrs) – $690
Large group booking (3 hrs) – $990
All Packages are fully customisable so please send us an email to allow us to tailor your events to your needs!