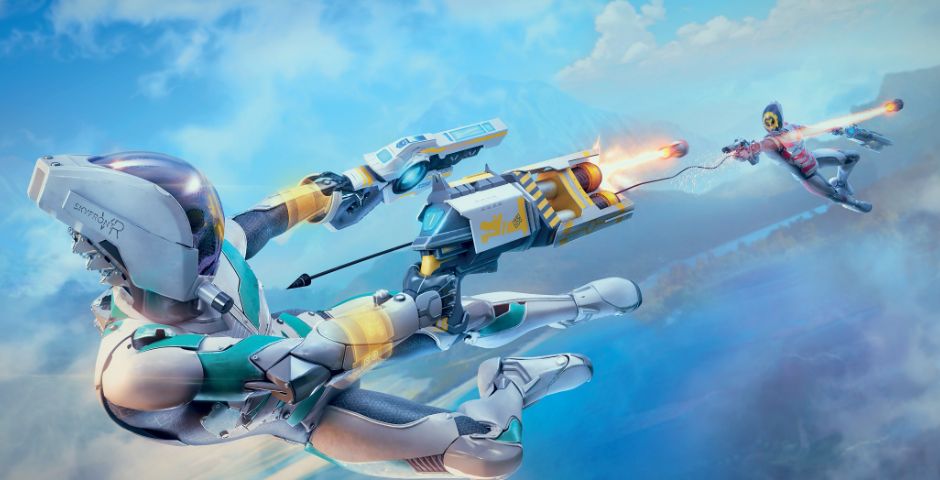 Settle pain points from the boardroom with a selection of fun yet competitive VR games, in groups of up to 8 colleagues! Claim team victory by achieving the highest combined team score in the following VR duels:
hitting targets in Creed's boxing combat, Rhythmatic's lightsaber-based swordplay or Pistol Whip's akimbo action
crushing sci-fi quotas in Tower Tag's laser blaster skirmishes

 

daredevil wingsuit racing in the adrenaline-based Rush
taking it back to basics with Elven Assassin's PVP archery action.
We have the 8 VR stations within the centre so at any one time, there will be 8 players in VR. Depending on numbers in the group and booking period, we can customise this to swap groups in and out of the challenges. We can tailor this to the groups needs and there is a large selection of other challenges that would also work in this category. To add that extra competitive edge, why not create a team-based 'Olympiad' or an individual player points system across the selected challenges to see how comes out on top!
This package is ideal for up to 8 people but can easily be organised for larger groups of up to 16-20 players over a longer time period. 
Pricing:
Up to 8 players (1 hr) – $264
Large group booking (>8 players) (1.5 hrs) – $448
Large group booking (>8 players) (2 hrs) – $598
Large group booking (>8 players) (3 hrs) – $895
All Packages are fully customisable so please send us an email to allow us to tailor your events to your needs!